NEC SL2100 Phone Systems for Dallas Fort Worth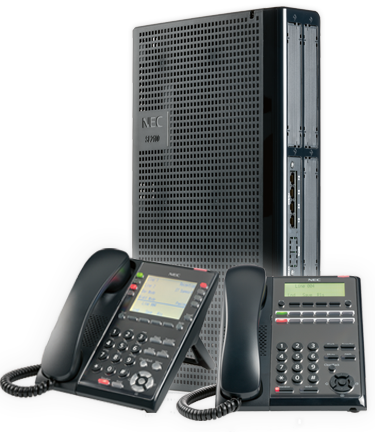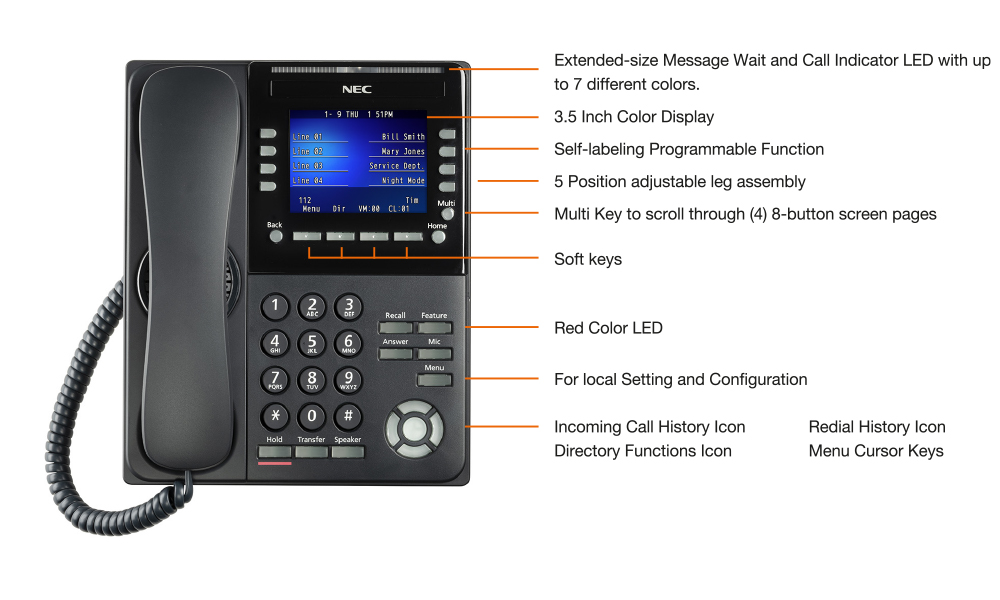 Office Telesystems provides NEC SL2100 small business VoIP and digital phone system sales and service for Dallas, Fort Worth and the surrounding DFW area. Nationwide deployments are available. NEC SL2100 phone systems are one of our best selling and most reliable small business VoIP phone systems today. The NEC SL2100 is a cost effective, easy to use solution for any small to medium sized business, including small single office and multi office VoIP networking applications. Office Telesystems technicians are certified installers of the NEC SL2100 system.
As a hybrid VoIP system, you can utilize digital phones to keep your LAN network costs down, but utilize VoIP where you need it, which is connectivity between sites or for remote worker VoIP phones. The NEC SL2100 is easily expanded from an entry-level system with 2 lines and 3 phones to a multi site VoIP system supporting up to 128 extensions and 64 SIP trunks with up to 50 locations!
Analog, digital, and VoIP phone options are available for desk extensions and the SL2100 will support analog lines, PRI, or SIP trunk voice lines. The NEC SL2100 also provides a hotel/motel software for small and boutique hotels of up to 120 rooms.
For larger applications from 50-500 endpoints see the NEC SV9100. Low monthly payment financing is available for both systems from NEC financial!
Did you know that NEC offers the NEC SL2100, SV9100 and a cloud VoIP option that can integrate with your premise based system? See our NEC Phone Systems page or Contact us for more details.