NEC VoIP Phone Systems Sales | Service | Support

Office Telesystems is an authorized dealer for NEC phone systems sales, service and support for Dallas Fort Worth. National sales and service is available as well, back by certified technicians. New systems include the NEC SV9100 and NEC SL2100, both hybrid VoIP phone systems, designed for unified communications and collaboration in mind. Both systems offer you the flexibility of supporting analog, digital and VoIP endpoints, along with analog, PRI or SIP trunk voice lines and remote administration. Hybrid VoIP systems from NEC can do it all!
The NEC SV9100 recently released a brand new, faster processor and a new line of VoIP and digital phones. The NEC SV9100 is perfect for companies ranging from 20-500 employees with one or more locations. Check out our dedicated NEC SV9100 page here. A 5 year warranty comes with any NEC system we install!
The NEC SL2100 hybrid VoIP phone system is the SMB unified communications solution of choice for businesses ranging from 5-50 employees. Designed to fit the needs of any SMB business model, the NEC SL2100 is built on cutting edge technology that supports VoIP, unified communications (UC), unified messaging and mobility options right out of the box, maintaining an easy to use design for the end-user.
Office Telesystems has certified technicians for both the NEC SL2100 and NEC SV9100 systems and all NEC systems we service and support. We support other legacy systems from NEC such as NEC Aspire, NEC UX5000, NEC DSX, NEC SL1100 and more.
With all new NEC systems, you will be able to extend the life of your systems with new system updates down the road. These updates include, software, firmware, and new phone models as they come out. You can also retain much of your investment and keep your system fully supported by NEC! Let our expert, certified NEC technicians extend the life of your NEC system. We've seen NEC phone systems last 30 years due to NEC's upgradeable design model that NEC maintains in all of its phone systems.
In today's work environment, the ability to quickly relocate your staff remotely and continue business operations can be vital to your success. NEC VoIP phone systems give you the ability to quickly move your staff remote and work from anywhere with internet access and VoIP phones with optional desktop software and mobile device integration. Ask our experts today for more detail on how you can benefit from NEC phone system design.
NEC Cloud VoIP
Did you know that NEC now offers a cloud VoIP platform with NEC phones? It can even network with your existing NEC SV9100! Request a quote for details.
Nec Phone Systems at a Glance: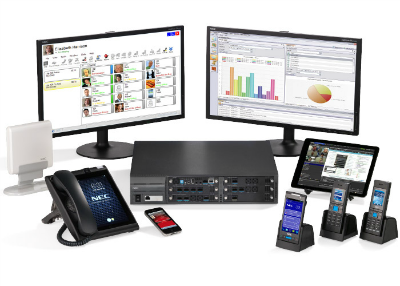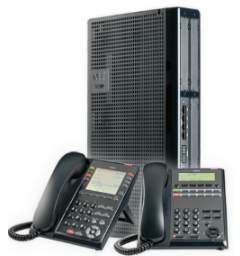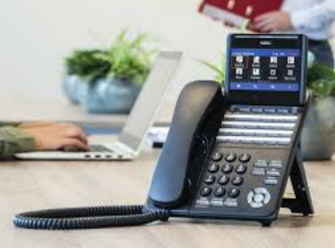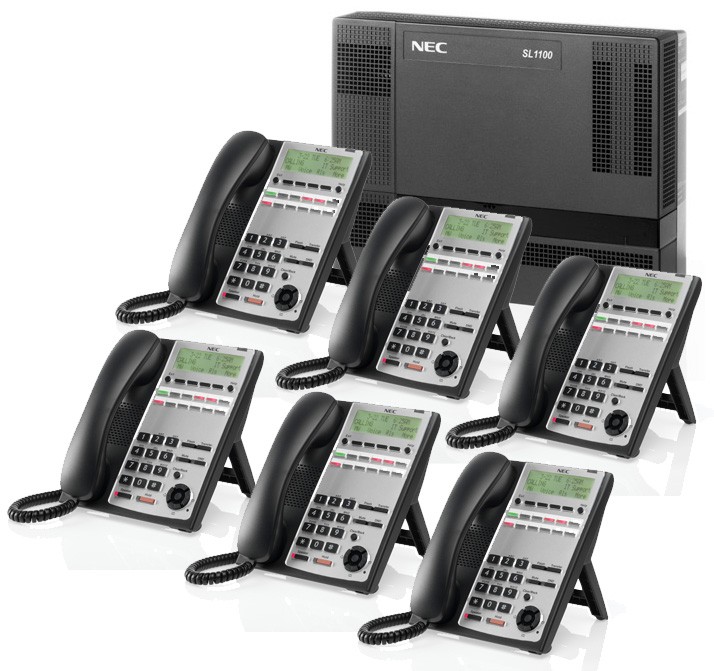 Whatever type business you have, NEC phone systems deliver robust features and quality design to enhance communications, productivity and profitability for your office! Talk to one of our expert sales representatives for more information.
Request a Quote Here