NEC SV9100 VoIP Phone Systems Dallas Fort Worth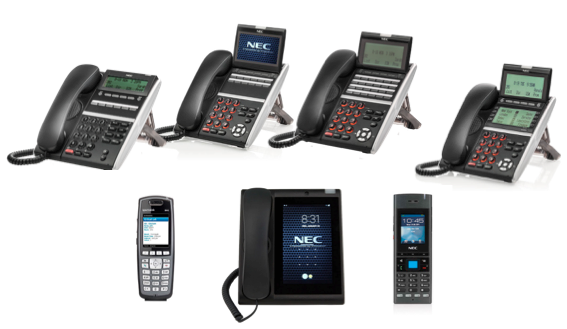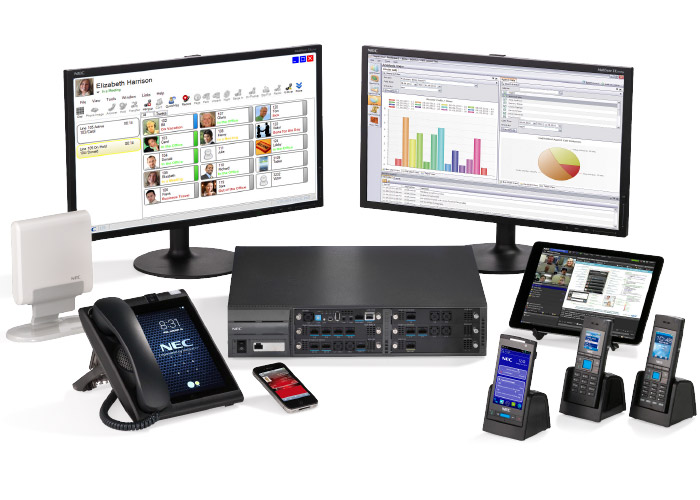 Office Telesystems is an authorized dealer for NEC SV9100 VoIP phone systems in the Dallas-Fort Worth area and nationally. With NEC recently releasing a new, faster processor for the NEC SV9100, your NEC SV9100 stays up to date, offering the latest in features available. The NEC SV9100 also has a new line of VoIP and digital phones! The NEC SV9100 is the unified communications solution of choice for businesses ranging from 3 endpoints up to its maximum capacity of 896 endpoints and 400 trunk lines, whether analog, PRI, or SIP trunks! Request a Quote.
With the NEC SV9100 you can VoIP network multiple offices with a single server, or up to 50 sites with a multi-system VoIP design for redundancy, disaster recovery, and remote workers. Designed to fit the needs of any small to SMB business model, the NEC SV9100 is built on cutting edge technology that supports voice, unified communications (UC), email integration, CRM and Outlook integration and mobility options right out of the box, while still maintaining an easy to use design for the end-user. Still have the NEC SV8100 or NEC UX5000 systems? Upgrade your system to the new, supported NEC SV9100 and retain much of your initial investment, including your server chassis, phones, and system cards! Choose the NEC SV9100S for small offices to 48 ports and the SV9100E for larger office needs. Office Telesystems has certified technicians for the SV9100 and all NEC systems we offer.
If you are looking for small business system with 3- 15 phones, check out the new NEC SL2100 small business system page. Low monthly payment options are available for both systems from NEC Financial!
Request a Quote here.
Did you know that NEC offers both the NEC SV9100 and a cloud VoIP option? See our NEC Phone Systems page or Contact us for more details.