On Hold Marketing Dallas-Fort Worth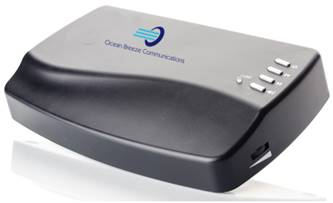 Office Telesystems is your Dallas-Fort Worth authorized dealer for Ocean Breeze Communications on hold marketing products. Ocean Breeze is one of North America's leading providers of phone system on hold marketing services and equipment for both cloud VoIP and premise-based phone systems.
Recordings are available with the player below or via MP3 for upload. Our emphasis is on providing telephone on-hold services and equipment with custom audio productions tailored to your business. You write your own script and Ocean Breeze will create a custom message to play for your on hold marketing customers.
88% of callers prefer a message on hold or on hold marketing to silence or even the radio. Would you like your customers to hear your COMPETITORS radio commercial while on hold?? Of course not!!
Silence makes an estimated 60% of callers hang up in as little as 10 seconds! Most of those callers don't call back. Keep those callers on hold and gain more business.
72% of first time callers who hang up wind up shopping the competition!
Message on Hold or on hold marketing reduces hang ups by any caller by 50% or more.
Contact us or request a quote for more information today.