Cloud/Hosted VoIP Phone Systems vs. Premise Based VoIP Phone Systems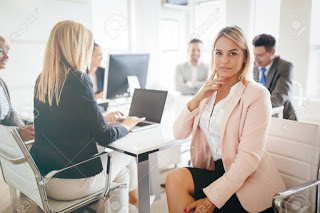 Cloud/Hosted VoIP systems, also known as "UCaaS" have become a preferred choice for many that are looking for a new voice solution for their offices. And on the surface it's easy to see why. In most cases there is a small initial investment, one bill for equipment and service, the entire solution managed entirely by your hosted provider, latest technology, etc. However there are advantages and disadvantages to both cloud/hosted VoIP as well as the traditional premise based VoIP designs that should be considered before investing in a new solution for your office. Office Telesystems has taken this into consideration, which is why we offer both cloud and premise based options.
Advantages and Disadvantages to Premise Based and Hosted Solutions

Premise Based (server on site) Solutions (CapEx or OpEx)
Pros
Favorable total cost of ownership long term for just a few sites
Security of network
Control of your own equipment, service
Comparable feature set to hosted
More features on desk sets
Higher level of equipment support/dealer support
Life span‐once purchase or lease is completed, retain benefits of equipment after lease
with no equipment payments (the average phone system lifespan is 7-10 years)
CapEx or OpEx financial options
Remote worker options

Cons
Upfront equipment cost for CapEx/cash purchase (OpEx lease can offset this)
Integration to separate services provider, 2 or more bills
Cost of professional services added to initial CapEx
Cost of upgrades (wrap into your lease to offset this)
Equipment possibly outdated quickly or no future upgrades available (Make sure your equipment is NEW or supported by manufacturer and provides software updates)

Cloud/Hosted VoIP Solutions Pros and Cons (OpEx)
Pros
Flexibility
Low cost initial investment
Multi-site integration
Lower short term total cost of ownership
Easy call transfer back and forth to other offices, remote users
Bundled payment plan for both equipment and service in most cases
Quick, easy disaster recovery
Easy to relocate endpoint devices, remote workers
Robust software applications for call center, CRM integration,

Cons
Much higher long term total cost of ownership
Basic feature set‐upgrades significantly increase monthly cost
Lack of performance guarantees unless requested at time of purchase
Minimal equipment and service for your money
Most require minimum 3 year contract term
Longer response times for service, warranty replacements
Office Telesystems offers both on premise and cloud/hosted VoIP! Contact us today. (844) 544-4900.